I watched something inspiring tonight.
Seodi White is a social development lawyer and women's rights activist in Malawi. She is gutsy, speaks straight, and combats injustice in her nation on multiple levels. Whether advocating for policy change, defending widows in court from being dispossessed of all their belongings by the late husband's family, writing academic publications on gender based violence, educating local community leaders on the dangers of early child marriage, or addressing women's literacy groups on their rights – White is passionately committed to seeing transformation in Malawian society.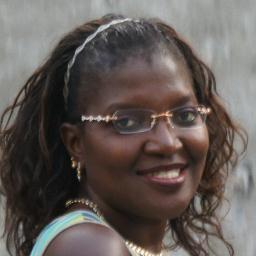 Women like Seodi are game changers in a world where gender based violence and structural injustice are prevalent. If you want to be inspired by someone who refuses to idly accept injustice, you should watch Seodi White's interview on CNN's African Voices.
I look forward to showing this interview to African trafficking survivors here in Bangkok. They will be able to relate to the injustice she speaks about – they've lived it – but, Seodi's voice is empowering. Her example may inspire them to hope in justice again. Her voice may resonate within them and call forth their own.
Seodi White on CNN's African Voices:
Part 1, Part 2, Part 3
See more programming from CNN's African Voices.